On Call Firefighter Recruitment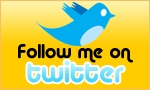 Do vacancies for on call firefighters come up very often?
Virtually every Fire and Rescue Service in the UK has on call firefighters and recruitment is a constant headache. Because of the work commitments that we all have and other calls on our time (it pays to remember you've got a family who'd like to see you now and again!), there can be a high 'churn-rate' of on call firefighters.
So, could you be an On Call Firefighter?
It can be a big commitment but it's the sort of job that just gets under your skin - it becomes a part of you, a way of life.
Generally there are two types of cover that you can offer your local Fire and Rescue Service - full cover or three quarter cover. Full cover, as its name suggests is pretty much 24/7 but in reality you have to offer cover of a minimum of 120 hours per week. Three quarter cover is usually 80 hours to 120 hours and can be suited to those working shift patterns or with family commitments.
Early on in your career as an on call firefighter there will be a number of training courses to attend - basic training (7 - 10 days), two Breathing Apparatus courses (5 days each) plus others like First Aid, Road Traffic Collision and Marine Firefighting - much dependent on your location and the Fire and Rescue Service that you are working for.
To find out if your local fire station is recruiting just turn up on their drill night (there's usually a sign outside the fire station that will tell you when this is) or contact your Fire and Rescue Service.
Check to see whether your local Fire and Rescue Service is recruiting on call firefighters
We've compiled a list of the contact details for all the UK Fire and Rescue Services, including links to their websites and on call firefighter recruitment pages.